Happy Friday afternoon. Our 5th day program was busy today with lots of activities, fun and even some messy moments. Loved hearing the laughter and learning. Next Friday we will be making bread and butter from scratch. I'll share the final schedule of events early next week. At our after school program we are excited to announce the addition of learning to play guitar for grades 3 and up. Guitar will be offered every Monday from 4:30-5:30 for anyone who wants to learn or has their own guitar and wants to expand their knowledge. Bradi Watkins and Travis Ragen will be teaching the class. Pottery has been a big hit so I'm breaking down classes so everyone can enjoy it. Next week we will have pottery available for K/1 on Monday and 6-12 on Tuesday from 4:00-5:45. Please register for the 5th day on the 5th day google form. Lunch is free and available to all. Buses run to four locations. If you have any questions or concerns, please contact Mrs. Hartmann at 406-441-3425 or
chartmann@townsend.k12.mt.us
. Have a great weekend.
Pottery summer camp attendees: if you completed a pottery piece at the pottery guild and you'd like to keep it, please pick them up at 108 N Spruce on 9/25 or 9/26 or 9/27 between the hours of 4pm and 8pm. Anything not picked up will be tossed. Thank you.
September 22-Friday program schedule: 7:30 recess; 8:00-9:30 pottery (grades 3&4); 8:00-9:15 (not in pottery) Edible DNA; 9:15-9:45 recess; 9:30-11:00 pottery (grades 3&4); 9:30-11:00 (not in pottery) Lava Lamps; 11-12 recess and lunch; 12:00-2:00 pottery (grades 5-12); 12:00-1:45 (anyone not in pottery) STEM projects; 1:45-2:15 recess; 2:15-3:30 make bouncy balls; 3:30-4:00 snack and recess (bus leaves at 3:55); 4:00-6:00 physical games. Due to the large number of students interested in pottery we are breaking up into smaller groups. I'll share a set schedule soon. Reach out with questions. Have a great evening. Thank you.
Good evening Townsend School families. Tomorrow, the after school program will have pottery available for students in grades 5-12. Students will learn how to work the clay as well as use a pottery wheel. Come join the fun. Also watch for the 5th day program schedule tomorrow.

Updated start time for today's (Sept. 18th) MSFB game at Whitehall is 4:30PM!

This week's activities: Mon: MSFB @ Whitehall- 4:30PM Tues: Little Dog Cheer Camp- 4PM @ the wrestling room! Thurs: Q1 Midterm, HSVB @ Manhattan- 4PM, Little Dog Cheer Camp- 4PM, MSFB @ Anaconda-4PM Fri: HSFB vs Manhattan- 7PM, Little Dog Cheer Camp- 4PM, MSVB vs Manhattan- 4:15PM, No School- Teacher PLC Day Sat: CC @ Missoula, HSVB @ Ennis-1PM, MSVB @ Manhattan Christian Tourney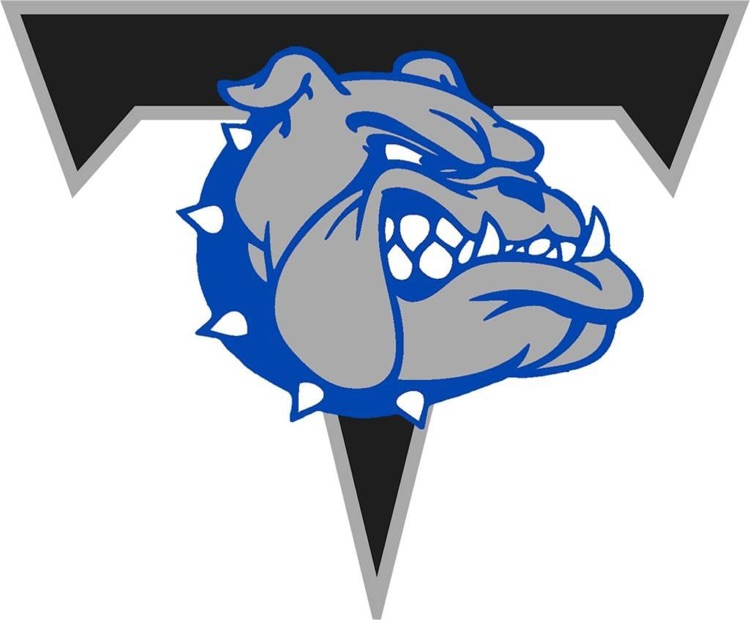 Board committee meeting agenda schedules for September 19th. Please see agenda attached.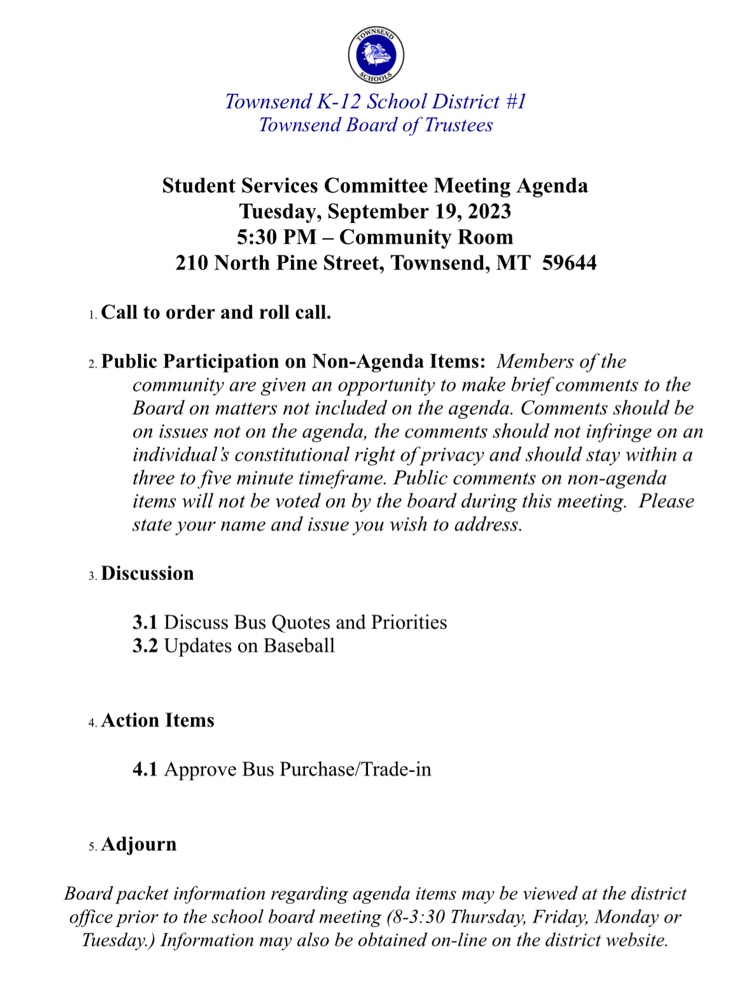 We can never thank everyone enough for the outpouring of love and support shown to our school family during this incredibly difficult time. Please continue to hold all those affected closely to your hearts in the days to come. With deepest gratitude, Townsend Schools 💙💙

Words cannot express how grateful and honored we are for Top Gun Autobody's generous support of Townsend Schools and student activities!! Thank you from the bottom of our Bulldog hearts, and welcome to our amazing community!! 💙🐾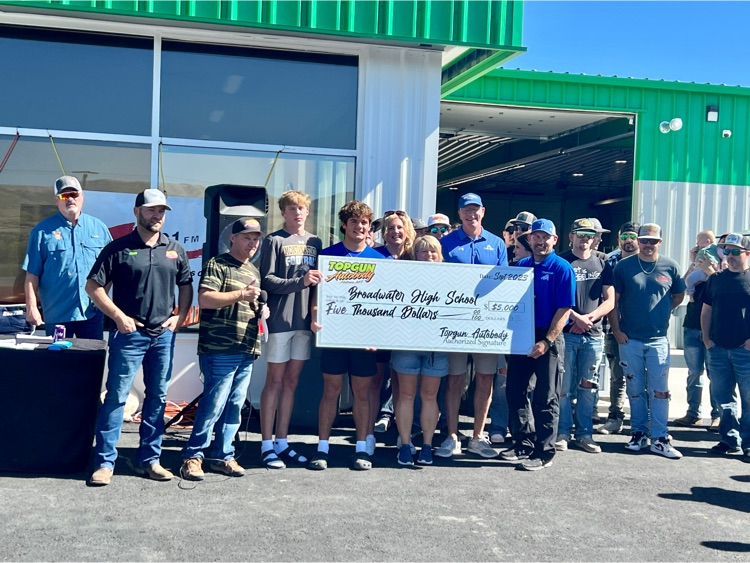 Bulldogs win their home opener 36-14!! 😃🙌🏻🏈🐾💙
Good afternoon Townsend School District families. Just wanted everyone to know the 5th day program will be open from 7:30-6:00 tomorrow, September 15th. A slight adjustment to the schedule due to the number of students signed up. Pottery for 3rd-5th grade will be held from 12-1:30. Pottery for 6th-12th grade will be held from 1:30-3:30. Everything else will be the same. Come join us!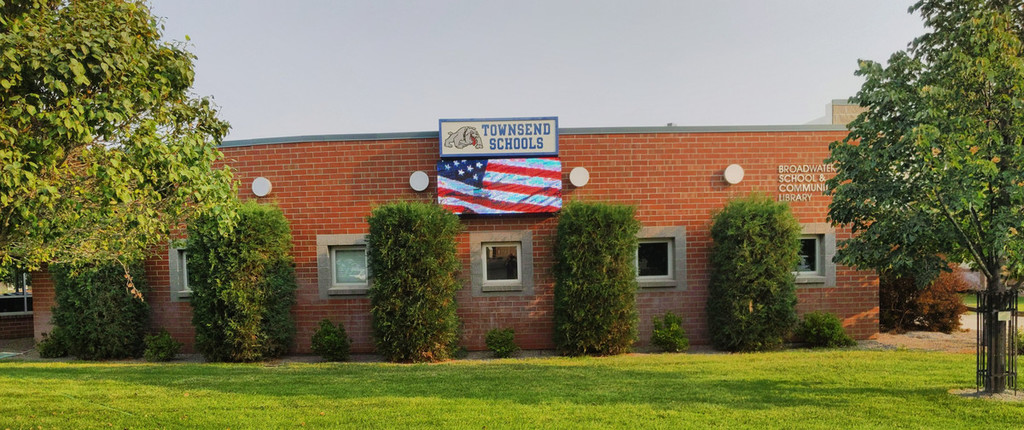 5th day program schedule for September 15th. 7:30-8 recess 8–11 Movie Making with Mr. Patrick for grades 3-12. 8-9:15 rainbow soap foam bubbles 9:15-9:30 recess 9:30-11 pottery for grades k-2 9:30-11 outdoor games for anyone not attending pottery or movie making 11-11:30 recess 11:30-12 lunch (chicken patty sandwich) 12-12:45 build the game 'Break the Ice' and play 12:45-1 recess 1:00-3:00 pottery for grades 3-12 1:00-3:00 painting to music 3:00-3:30 board games 3:30-4 snack, recess, bus leaves at 3:55 4:00-6:00 miniature golf course challenge: design, build and play

This week's activities: Mon: MSVB vs Clancy- 4:15PM Thurs: HSVB vs Three Forks- 4:15PM, MSVB @ Anaconda- 4PM Fri: No School, CC @ Butte, HSFB vs Whitehall- 7PM Sat: HSVB @ Huntley Tourney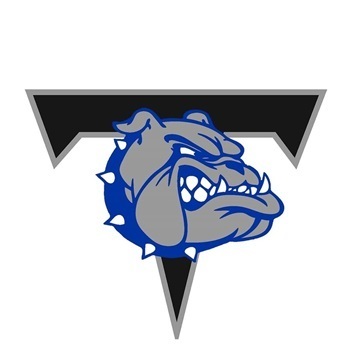 This week's BHS brain blast: literally creating and studying the brain in Mrs. Flynn's psychology class! 😃🙌🏻🧠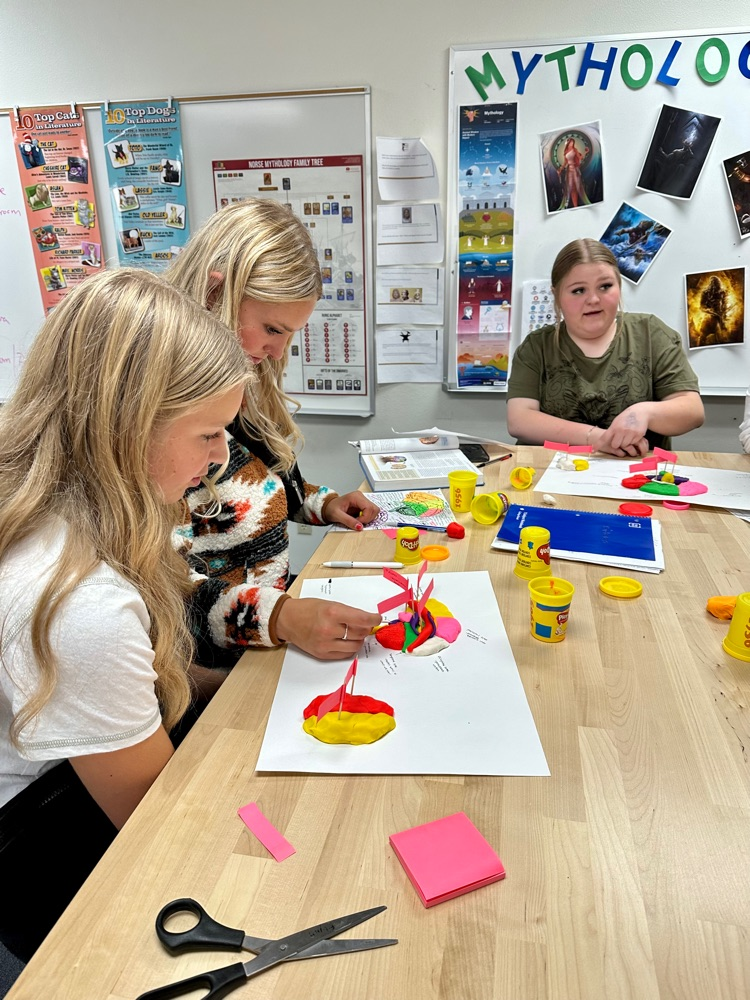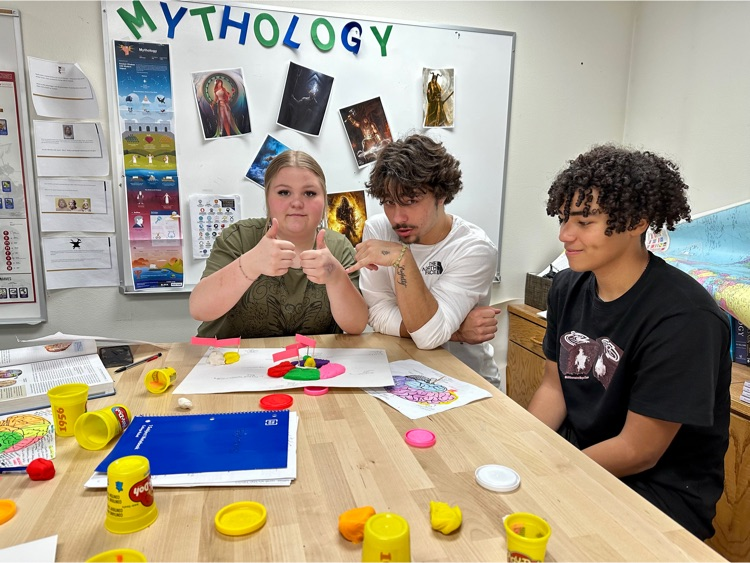 BHS Alums doing great things! 😃🙌🏻💙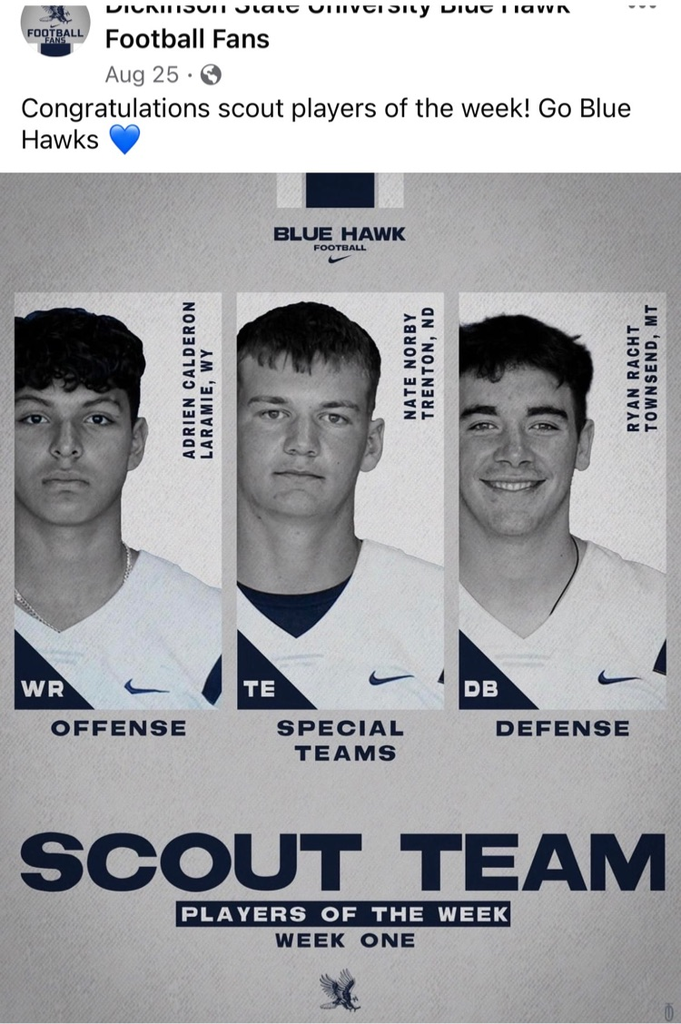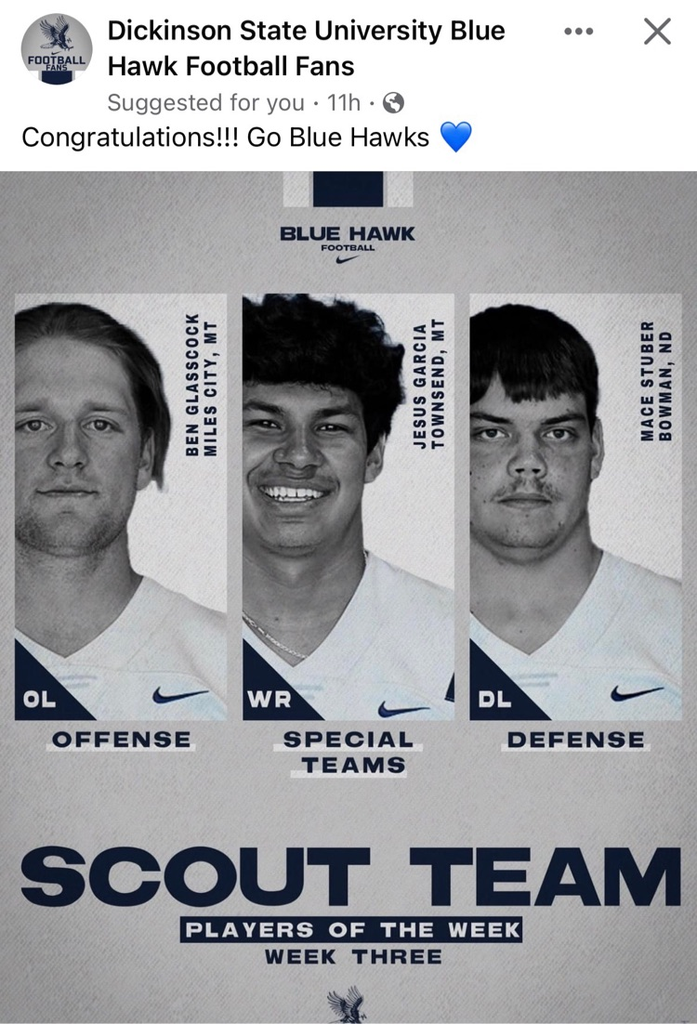 Class of 2024 Senior Steak Fry!!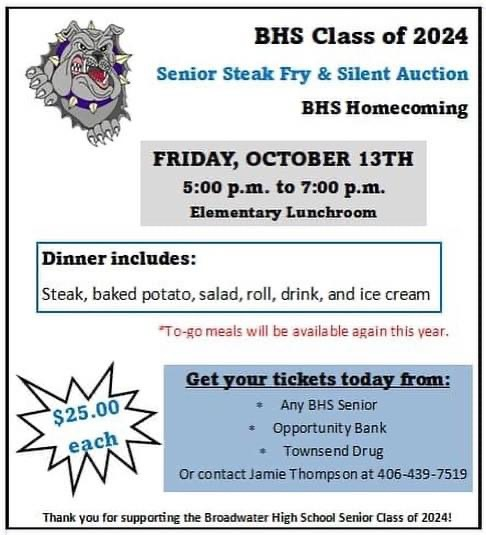 Both the MS and JV football games scheduled for next Monday, Sept. 11th, are canceled.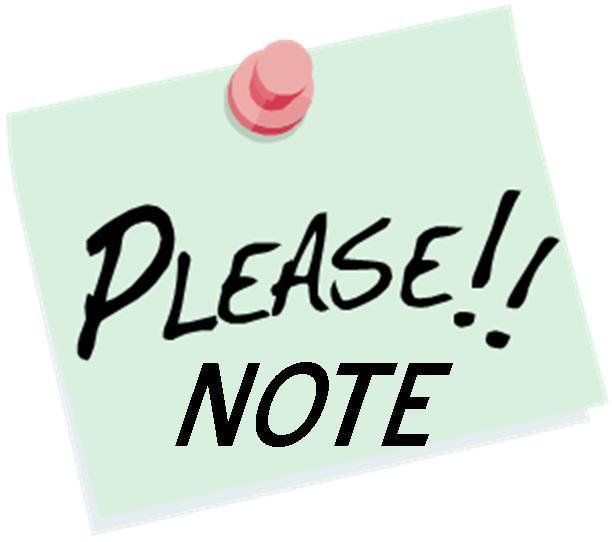 Please welcome our new after school/5th day program coordinator, Ruby Eirich. Ruby will be working the program on a daily basis. Under the direction of the program director, Mrs. Hartmann, Ruby is responsible for planning and organizing the daily activities, supervision and coordination of staff and implementing the program with fidelity.