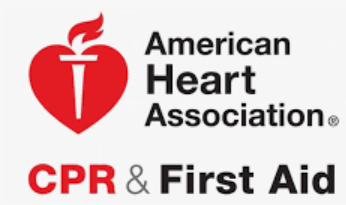 3 quick actions that may save a life!
The #1 cause of preventable death after injury is bleeding. Instead of just being a witness to an emergency you can become an immediate responder and potentially save a life!
In this hands-on class you'll learn to recognize life-threatening bleeding and act quickly and effectively to control bleeding using three quick techniques.
STOP THE BLEED® is sanctioned by the American College of Surgeons and you will receive a certification upon successful completion of the class. Our instructors are local health care professionals Tiffany Jayne and Angie Brakefield.
Tuesday, January 24, 6-7 p.m.
Community Room
FREE
CPR & First Aid Certification
Learn to provide first aid, CPR, and use an automated external defibrillator (AED).
Successful completion will result in certification from the American Heart Association valid for 2 years.
Our instructor is local health care professional Cyrus Brandt.
Class Session A: Monday, February 13, 5:30-9 p.m.
OR
Class Session B: Monday, February 27, 5:30-9 p.m.
Note: These are two different sessions; you will only need to register for and attend one session. More sessions may be added depending on community interest.
Community room
fee: $20 per participant
Please register for class(es) using the link to the registration form on Old Baldy's main webpage.