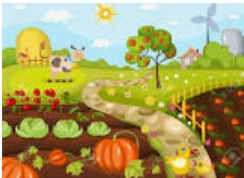 Pollinator Conservation in Montana Landscapes
Montana is home to between 500-750 species of native bees which can be found throughout our diverse ecosystems and landscapes. These important pollinators provide essential pollination services to agriculture, home gardens, and native plant biodiversity.
This class will focus on pollinator conservation and habitat needs and how you can integrate best management practices into your yard, garden, and agricultural landscapes. It will include information on safe pesticide use, pesticide timing for flowering trees and shrubs and integrated pest management (IPM) alternatives that can reduce non-target effects and safeguard pollinators in Montana.
Our instructor, Abiya (Abi) Saeed, is the Extension Horticulture Specialist at Montana State University, a writer for the Garden Professors Blog, and a recurring panelist on Montana Ag Live.
Monday, February 20, 4-5:30 p.m.
Library classroom
FREE
Using IPM Principles to Reduce Tree Problems
"What's wrong with my tree?" This is one of the most commonly asked questions of our county extension agent! Learn how to apply strategies to help reduce insect and disease damage based on integrated pest management (IPM) concepts.
Our instructor, Sarah Eilers, is an ISA Certified Arborist and the Master Gardener Coordinator for the state of Montana.
This class is for anyone with an interest in preserving valuable trees and will also provide continuing education credits for Master Gardeners.
Monday, March 6, 6-7:30 p.m.
Library classroom
FREE
Alternatives to Growing in Traditional In-Ground Beds
Curious about options when it comes to growing vegetables and flowers in something other than your traditional in-ground garden beds? We will discuss considerations for growing in raised beds, containers, grow bags, straw bales or even used tires – and more!
We will discuss the pros and cons of each option including choosing building materials, proper soil, incorporating these ideas into your garden layout, trellis ideas, ways to incorporate temporary greenhouse and low tunnels with these methods, and irrigation and fertilizing considerations for each option.
Our instructor, Rhonda Simmons, is a Level 3 Montana Master Gardener, and one of the founders and current President of the Gold Country Montana Master Gardener Association.
Monday, February 27, 6-7:30 p.m.
Library classroom
FREE
The Buzz About Bees
Bees are one of the world's most important pollinators for food crops and serve a vital role in Montana's agriculture-driven economy yet the buzz about bees is confusing . . . are bee populations increasing or declining? What can/should you do as a bee hobbyist (or "wannabe"), landowner, or farmer?
As the state entomologist and manager of Montana's beekeeper program, our instructor (Alyssa Piccolomini) will describe the current state of beekeeping in Montana, native bees, and the realities of beekeeping as a hobby or commercial venture.
Monday, March 13, 6-7:30 p.m.
Library classroom
FREE
Please register for class(es) using the link to the registration form on Old Baldy's main webpage.