EDIT MAIN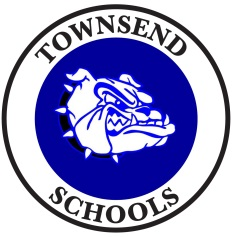 Townsend K-12 School District #1
Job Title:Superintendent
Salary: $85,000 - $95,000 DOE (260-day contract). Benefit package included.We consider applicants for all positions without regard to race, color, religion, creed, gender, national origin, age, disability, marital or veteran status or any other legally protected status.
REPORTS TO: The Board of Trustees
ESSENTIAL FUNCTIONS:
Serves as chief administrator of the school district.
Recommends courses of instruction to the Board.
Has general supervision of all students of the District, enforces compulsory attendance laws, and has the authority to suspend any student for good cause.
Responsible for state and federal reporting.
Serves as the KDGZ Radio 98.3 FM Supervisor.
Serves as the Broadwater County School and Public Library Supervisor.
Serves as the Old Baldy Community Education Supervisor.
Serves as the District Transportation Director.
Serves as a resource and advisor to the Board for all employee contract negotiations and review of current Master Agreements.
Ensures compliance with appropriate state and federal constitutional and statutory rules and regulations.
Establishes and prepares meeting agendas, presents items for consideration, and responds to inquiries of the Board.
Reviews policies with the Board on an ongoing basis, making recommendations for additions, deletions, or revisions.
Analyzes financial condition of the District, presents District budgets, and proposes budget item priorities and long-range financial needs to maintain a financially sound District.
Makes recommendations to the Board, individually or in consultation with appropriate personnel, regarding employment, promotion, non-renewal, or cessation of employment.
Completes fair and accurate annual performance evaluations of all administrators and makes recommendations to the Board for annual salary increases.
Keeps the community informed of school activities by providing accurate and timely information through the media and by involvement in community activities.
Ensures the communication and interpretation of Board decisions and requests to staff.
Evaluates the effectiveness of all phases of school programs: curriculum, instruction, books, materials, equipment, supervision, administration, business procedures and school finance, personnel procedures, and auxiliary services.
Serves as liaison between the community and the District.
Provides leadership, initiative, and overall guidance to the Board and to District personnel.
Implements and administers the policies of the Board and develops administrative regulations to implement Board policy.
Has general supervision of all schools in the District and the personnel employed by the District.
Strategic Leadership and District Culture
The superintendent will demonstrate executive leadership in developing a collective district vision; in shaping school culture and climate; in using information; in framing problems; in exercising leadership processes to achieve common goals; and in acting ethically for educational communities.
Facilities, Safety and Security
The Superintendent will oversee all facilities and work with the appropriate personnel to ensure the upkeep and routine maintenance of all facilities to create a safe and secure environment for all students, staff, and visitors.
Policy and Governance
The superintendent will develop procedures for working with the Board of trustees that define mutual expectations, working relationships and strategies for formulating District policy for external and internal programs; adjust local policy to state and federal requirements and constitutional provisions, standards and regulatory applications; and recognize and apply standards involving civil and criminal liabilities.
Communications and Community Relations
The superintendent will articulate District purpose and priorities to the community and media; request and respond to community feedback; demonstrate consensus building and conflict mediation; identify, track and deal with issues; formulate and carry-out plans for internal/external communication; exhibit an understanding of school districts as political systems by applying communication skills to strengthen community support; align constituencies in support of district priorities; build coalitions to gain financial and programmatic support; formulate democratic strategies for referenda; and relate political initiatives to the welfare of children.
Organizational Management
The superintendent will demonstrate executive leadership by establishing operational plans and processes that reflect an understanding of school finance, resource allocation, and systems management so that progress can be monitored and adjustments made when necessary.
Curriculum Planning and Development
The superintendent must be able to oversee the design of curriculum and the development of a strategic curriculum plan that is standards-based and enhances teaching and learning in multiple contexts.
Instructional Management
The superintendent will exhibit knowledge of instructional management by implementing a system that includes research findings and instructional strategies, instructional time, advanced electronic technologies, and resources to maximize student learning outcomes. She or he will also describe and apply research and best practice on integrating curriculum and resources for multicultural sensitivity and assessment strategies to help all students achieve at high levels.
Human Resource Management
The superintendent will demonstrate executive leadership by applying effective staff evaluation models and processes to staff performance; developing personnel recruitment, selection, development, and promotion procedures: understanding legal issues related to personnel administration; and implementing effective evaluations and/or audits of the deployment of available human resources.
Values and Ethics Leadership
The superintendent should understand and model appropriate value systems, ethics and moral leadership; know the role of education in a democratic society; exhibit multicultural and ethnic understanding and related behavior; adapt education programming to the needs of diverse constituencies; balance complex community demands in the best interest of the students; scan and monitor the environment for opportunities for staff and students; respond in an ethical and skillful way to the electronic and printed news media; and coordinate social agencies and human services to help each student grow and develop as a caring informed citizen.
Only minimum duties are listed. Other functions may be required as given or assigned.
MINIMUM QUALIFICATIONS:
Master's degree or higher in school administration or related area.
Valid Montana Administrator's certification with appropriate administrative endorsement upon hire or a Class 5 Superintendent Endorsement by June 30, 2021.
Minimum of five years' experience in school administration
PREFERRED QUALIFICATIONS
Experience as a school district-level office administrator
Experience as a school principal
Experience in working with Montana laws, policies/regulations, and school finance.
WORK ENVIRONMENT:
While performing the duties of this job, the employee regularly works inside. The employee must be able to meet deadlines with severe time constraints. The employee frequently works irregular or extended hours while performing the duties of this job. The noise level in this position varies. When visiting a building, the noise level may be loud, while in the Central Office it may be quiet and at meetings it may be moderate.
PHYSICAL DEMANDS:
While performing the duties of this job, the employee is frequently required to sit, walk, stand, and travel from one building to another or other sites. The employee is occasionally required to use hands/fingers, handle or feel objects, tools or controls reach with hands and arms; twist at neck and waist; and stoop, kneel, crouch or crawl. Specific vision abilities required by this job include close vision, distance vision, depth perception, and the ability to adjust focus. May be required to lift and/or carry up to 50 pounds.
MENTAL/MOTOR DEMANDS:
While performing the duties of this job, the employee rarely performs routine work. The employee frequently exercises flexibility (ability to shift from one task to another). The employee frequently works within time constraints and maintains attentiveness intensity. Guidance and reinforcement are infrequently available. The employee is frequently involved in social interactions which require oral and written communications. As a district employee they are exposed to infection at a greater risk than the average person. A superintendent is directly/indirectly responsible for the safety and well-being of students.
The physical demands, work-environment characteristics, and mental/motor demands described within this job description are representative of those that must be met by an employee to successfully perform the essential functions of this job. Reasonable accommodations may be made to enable individuals with disabilities to perform the essential functions.
For those classified employees employed under a written contract for a specified term, nothing contained in this job description shall create a property right beyond the specified duration of the employment contract.
The information contained in this job description is for compliance with the American with Disabilities Act (A.D.A.) and is not an exhaustive list of the duties performed for this position. Additional duties may be performed by the individuals currently holding this position and additional duties may be assigned.
PERFORMANCE EVALUATION:
Performance of this job will be evaluated in accordance with provisions of Montana code and the
Townsend School District's board policy on evaluation of the Superintendent.
SUBMITTING YOUR APPLICATION
Application materials must be received at the Townsend Schools Business office by:
- 4:00 PM on February 1, 2021.
The following application materials must be submitted to be considered:
1. District Application and signed releases
2. Letter of Application
3. Resume
4. Three to five current letters of professional reference
5. Copy of Montana Class III Administrative Certifications showing Superintendent's endorsement upon hire or a Class 5 Superintendent Endorsement by June 30, 2021. Go to www.opi.mt.gov and click on Educator Licensure tab for information on in-state certification.
6. Transcripts (unofficial transcripts are acceptable until hire)
Application materials may be submitted in person, by mail, or by email.
- If submitted via mail, keep in mind the mail system can be slow.
Mail to: District Clerk
Townsend School District #1
201 North Spruce Street
Townsend MT 59644
- If submitted via email, please submit in a PDF format. (If you choose to send application materials via email, please also send a hard copy to assure all materials have been received)
Email to: superintendentapps@townsend.k12.mt.us
You will find the application on the District Website:www.townsend.k12.mt.us, click on "Explore", then "Employment" or go to the Townsend Schools Superintendent Application directly at https://5il.co/np6t .
Please contact Erik Wilkerson by email at ewilkerson@townsend.k12.mt.us or by phone at 406-441-3454 for more information.
Successful candidate will be required to submit to a Federal background check including fingerprinting. Employment is contingent upon satisfactory results of the background check and passing physical/health/drug screening if applicable. Townsend School District invites applications from and will give consideration to all qualified applicants without regard to disability, race, creed, nationality, age, or sex. Townsend School District is a tobacco and drug free environment.